"Easy Come, Easy Go" does NOT apply to Family Law.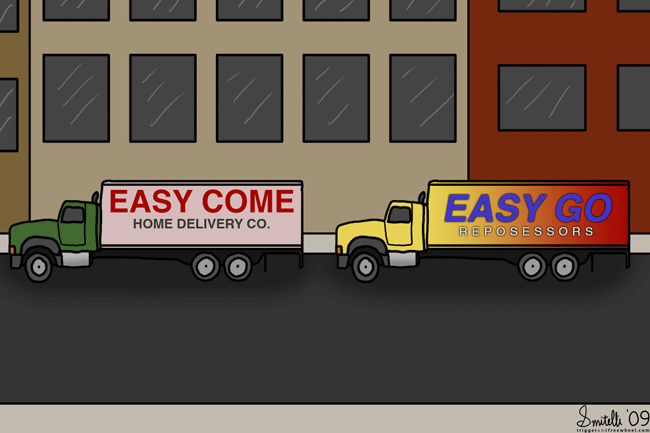 It's easy to get Married. Quick, too.  Just show:
Both parties must apply together
Both parties must present a valid I.D. (Driver's License, Birth Certificate, Military I.D., DD214, Baptismal Certificate, Life Insurance Record, School Record, or any other official document evidencing age. The Clerk shall retain a copy on file.
$23.00 CASH fee (or similar fee depending on County)
If either party has been divorced within the last six (6) months, a copy of the divorce decree is required
Additional Information
If either applicant is under TWENTY-ONE (21) years of age, parental consent is required
The female applicant must be at least fifteen (15) years of age to apply
The male applicant must be at least seventeen (17) years of age to apply
The license may be used only in the State of Mississippi
Harrison County Circuit Clerk.
It can be very difficult to get a Divorce.
You and your spouse must;
Agree to a Divorce
Agree to all of the Terms of the Divorce Agreement (including custody, support, visitation, property division and financial terms)
The basic process is;
File a Joint Complaint for Divorce (this begins a 60 day waiting period)
Prepare and exchange financial Statements
Prepare and sign the Child Custody and Property Settlement Agreement
Prepare and sign the Final Judgment of Divorce
Present the paperwork to the Court for approval (after 60 days of the initial filing)
Possibly attend Parenting Class
This ONLY works if you and your spouse can AGREE To EVERYTHING.  If you cannot then you must pursue a Fault based divorce.
Fault requires:
File a fault-based Complaint for Divorce (determine if you need Temporary Relief)
Have a Summons issued (Rule 4, 81 or both)
Have your spouse served with the documents
Prepare and attend a Temp. Hearing
Propound Discovery
Issue subpoenas
Respond to Discovery
Take Depositions
Have a Contempt hearing
Prepare and exchange financial Statements
Possibly attend Parenting Class
Set Trial
Prepare for trial (6-12 months from now)
Trial gets continued for some reason
Attend Trial
Await Ruling
Be aggrieved
Both parties file Appeals
1 1/2 years later get ruling on appeal
Matter is Remanded
Repeat the above
"… it is the greatest of all mistakes to begin life with the expectation that it is going to be easy, or with the wish to have it so."
― Lucy Larcom
Follow the blog: BowTieLawyer Visit the website: Thompson Law Firm
You may also contact Matthew with your family law case, question or concern at (601) 850-8000 or Matthew@bowtielawyer.ms.